About Us
Stefs Pet Pantry was founded in 2016 by Stef and her partner, Will. This came after seeing first-hand the incredible benefits raw dog food had on her Labrador, Skye. Because of this, Stef wanted to ensure natural, quality pet foods of all budgets were conveniently available to every pet parent.
That's because each and every pet needs species-appropriate food. So whether you keep tropical fish, snakes or rabbits, Stef's aim has been to cater for all. Right from the beginning, her mission has been to be a voice for the voiceless, demanding better nutritional health for our pets and challenging the pet food industry. And even today Stef's goals haven't changed; you'll see her determination and passion shine through in every aspect.
We're proud to be an independent, family business, run by Stef, Will and Stef's parents (Jo and Chris). We also have a small bunch of extremely hardworking staff members who help with various key roles.
Originally starting as a local pet food delivery service, Stef and her family would deliver around their hometown in Yorkshire. Since then, we've continuously expanded and evolved to offer a delivery service throughout the UK. In addition, we have a pet food shop in Burley-in-Wharfedale and a superstore coming soon to Bingley!
Today, Stefs Pet Pantry is so much more than just a natural pet food supplier. It's a community. Here pet owners can learn together and keep up-to-date with the latest research so we can all continue to watch our pets thrive on fresh, species-appropriate food for many years to come. What will this year hold? Well, that's a very exciting question!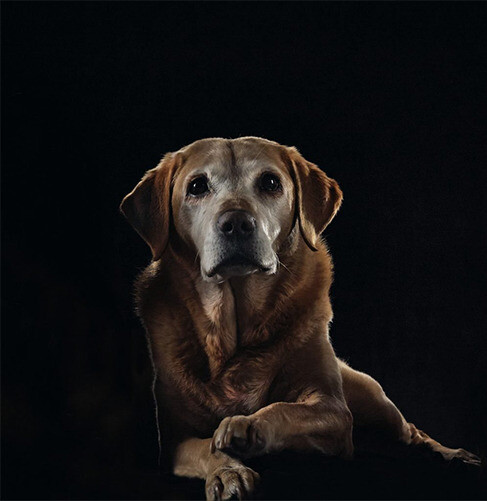 Our Story
"My journey with raw dog food started with my Labrador, Skye. She was 9 at the time, and crippled with arthritis and spondylosis of the spine (degeneration of the spinal column). This led to her having horrific pain in her back and hips.
Skye had been on all the usual pain relief for a while, as well as the 'best' kibble foods (I was uneducated then). Sadly, the pain relief wasn't having much effect anymore so she couldn't carry on like this. My choices were either to put her to sleep or try something else.
Heartbroken at the thought of losing my girl, I took to the internet looking for a miracle cure. This is when I came across raw dog food, also known as the BARF (Biologically Appropriate Raw Food) diet. Reading some of the fantastic stories about how raw had changed so many dog's lives, I decided to find out more. After buying endless books, I decided to give it a try.
I initially started down the DIY route which consisted of creating my own. Although I learnt a lot during this time, it did lead to a very messy kitchen! Owning 10 dogs, it was very time consuming, and I was conscious about ensuring I prepared a balanced diet.
Since then, raw dog food has become increasingly popular and easier. Today there are so many brilliant companies who do the hard work for you.
They provide 'complete' meals which includes all the nutritional essentials so you don't need to worry about creating a balanced diet.It's all done for you! Skye went on to live a much healthier life for the next 7 years, and crossed the rainbow bridge a month before her 16th birthday. Raw dog food was my miracle. This became my inspiration for Stefs Pet Pantry – to ensure raw dog food becomes much more convenient to all pet lovers."
What will this year hold? Well, that's a very exciting question!
'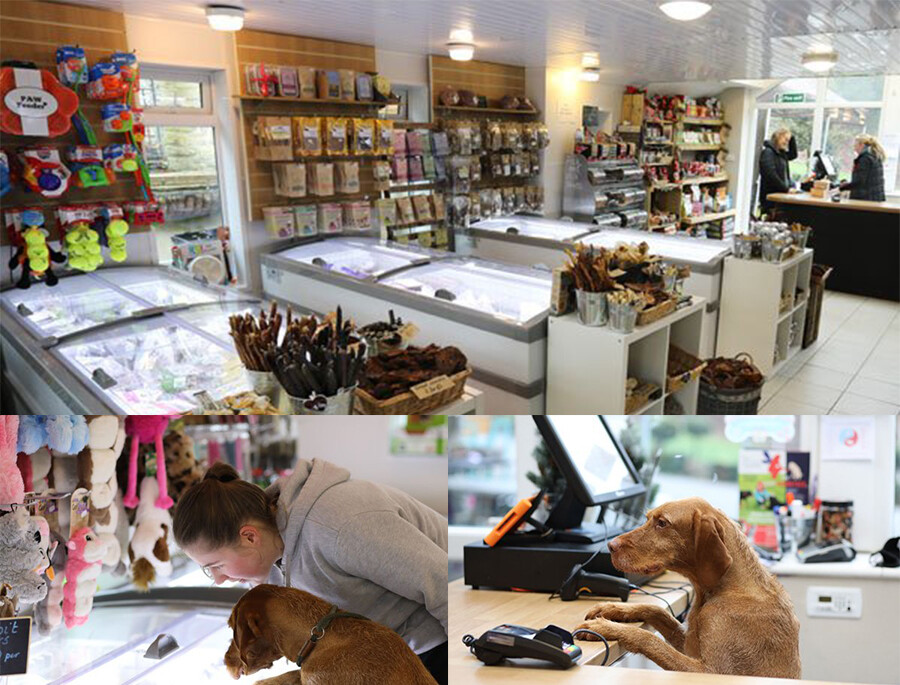 Visit our stores
Our natural pet shop is situated on the outskirts of Bingley within easy reach from the neighbouring towns of Skipton, Keighley, East Morton and Bradford. The pet shop is packed full of tasty treats, frozen raw pet foods and quality dried pet food, as well as supplements, cosy bedding and a great selection of toys, leads, collars harness and so much more. It really is a pet's paradise!
We pride ourselves on our outstanding customer service so the team are always on hand to offer help and advice with any aspect of your pet's diet. So come along and meet our team today!
Address: 26 Castlefields Industrial Estate, Bingley, West Yorkshire, BD16 2AG (use BD16 2AF with satnav)
Mon-Fri 09:00-17:30, Sat 09:00-16:00
Meet the team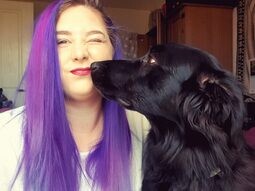 Paige Lawson
Hi, I知 Paige, you will find me on the floor shop. When I'm not at work, I enjoy baking sweet treats for family & friends, and spending time with my dog, Thor. I'm also known as the 'Unicorn'.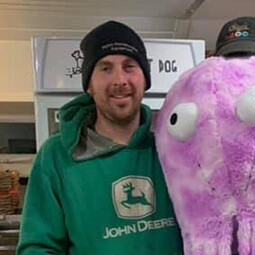 Will Mawby
Hi, I知 Will (a.k.a Mr Stef). You will usually find me under a Landrover/Tractor. If I'm not at work I'm still fixing/tinkering with something. I'm also known as 'Muddy'.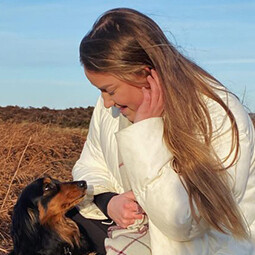 Olivia Rishworth
Hi, I知 Olivia, you will usually find me in the shop, although sometimes I'm in the warehouse or office. If I'm not at work I love spending time with Horis. My nickname at work is 'me'!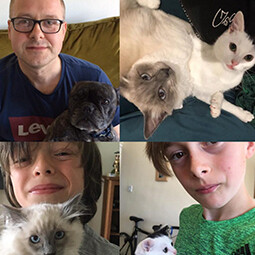 Stephen Foulger
Hi I'm Stephen, you will usually find me driving around the North East delivering. When I'm not working I enjoy spending time with my family and Apollo our spaniel.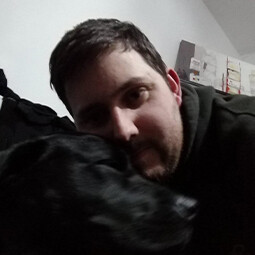 Paul Whitaker
Hi, I知 Paul, you will usually find me in our Bingley store. When I'm not at work I like spending time with Mitzy my Labrador in the beer garden, or gaming. I'm also known at work as 'number 1'.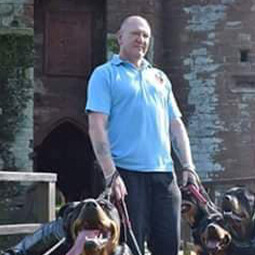 Stu Ross
Hi, I知 Stu.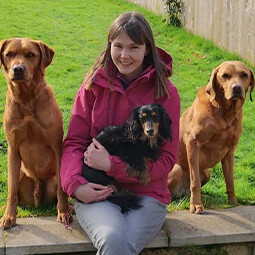 Steph Morgan
Hi, I知 Steph. I work behind the scenes at Stefs Pet Pantry on a freelance basis, writing content for the website which helps it rank well on search engines. I also design the e-newsletters you receive. I知 a fully trained copywriter & proofreader.